Pilates Retreat in April 2023 and what the participants say about it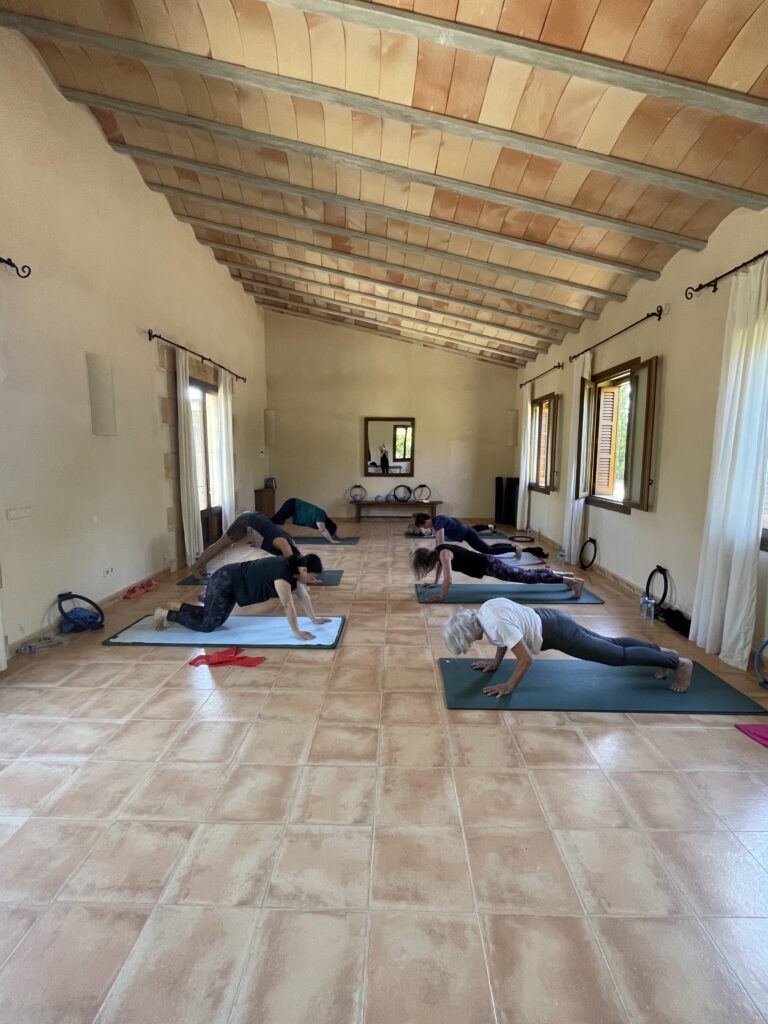 Joy of Movement's first Pilates retreat took place between 15th and 22nd of April 2023.
We lived together for a week in Finca Sanau on Mallorca. In the midst of quiet seclusion, surrounded by Mediterranean nature, we found many places to relax and retreat, but also to sit together, we let our souls dangle, enjoyed the peace and togetherness, experienced both physical exercise and relaxation and dived for refreshment in the salt water pool. Every day, in the morning and late afternoon, I taught two group movement classes: Pilates and Yin Yoga. In addition, there was the possibility to book private Pilates sessions and Asian Blend massages. This week was suitable for beginners with or without Pilates knowledge as well as for advanced users. The accommodation in the Finca Sanau was in double rooms – on request, a single occupancy could also be booked for an extra charge. Breakfast, lunch and dinner were included.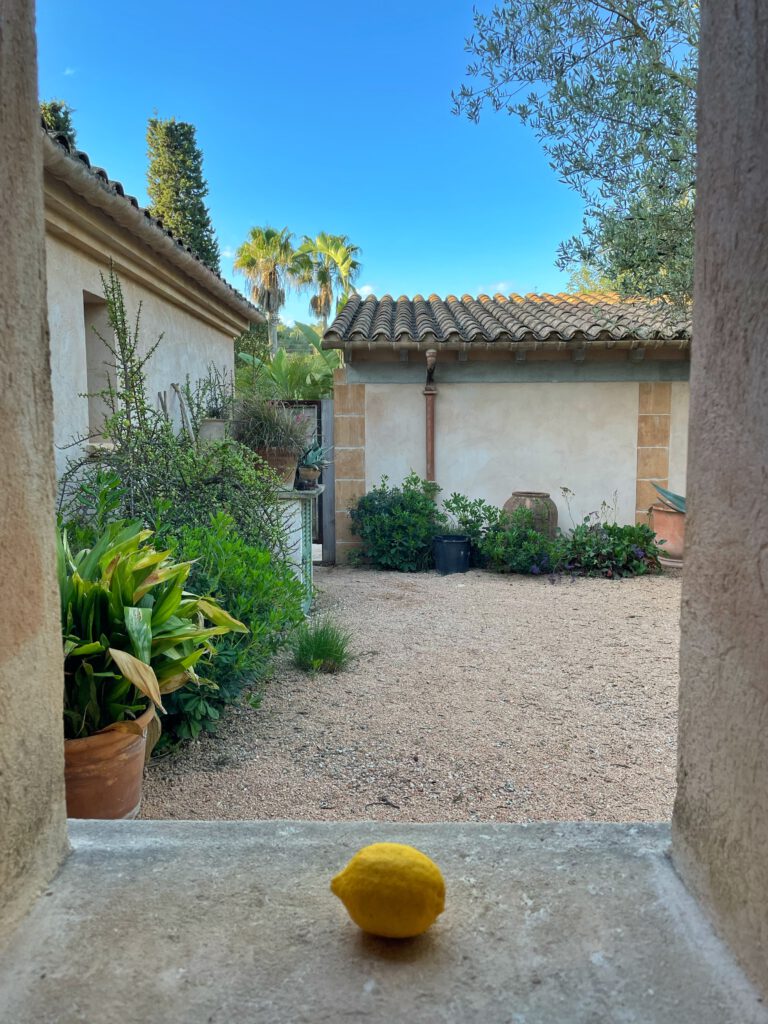 " Great time. I still live from it. "

-D.C.
"I found it to be a nice, relaxing trip overall. I can happily recommend it. The togetherness was nice and considerate. The Pilates sessions were good and fun. I would have liked a little more explanation of the theory. … Ruth was a personable and easy-going hostess, who always made sure that we all felt comfortable. All in all, a very successful and well-organised holiday."

-P.H.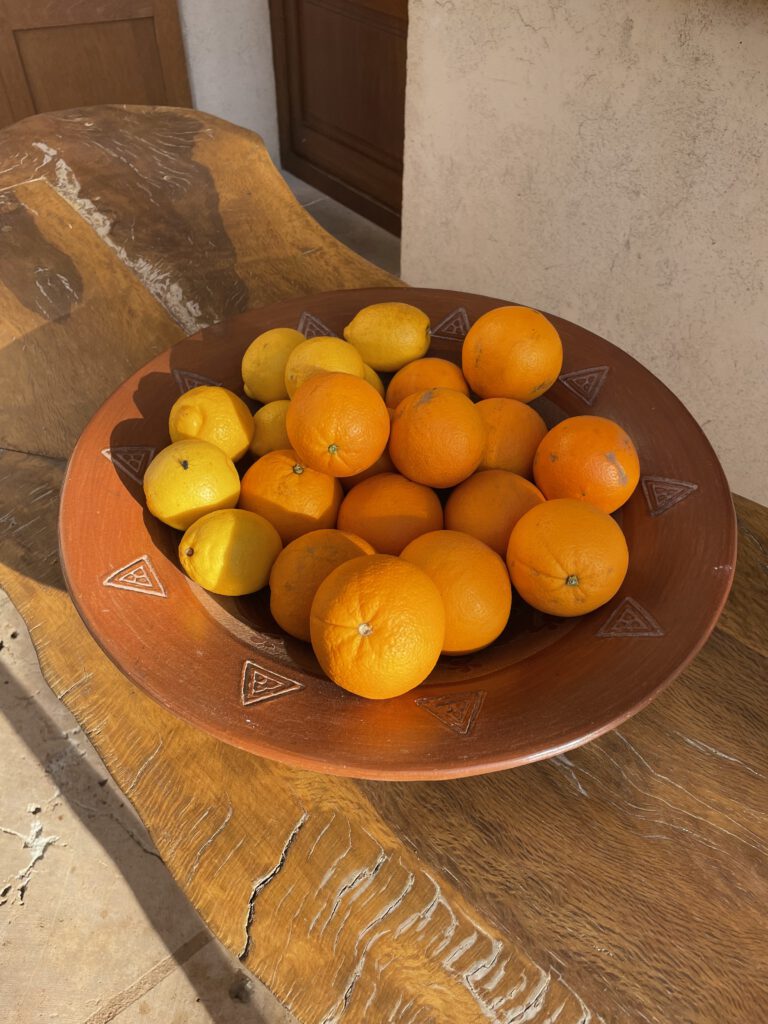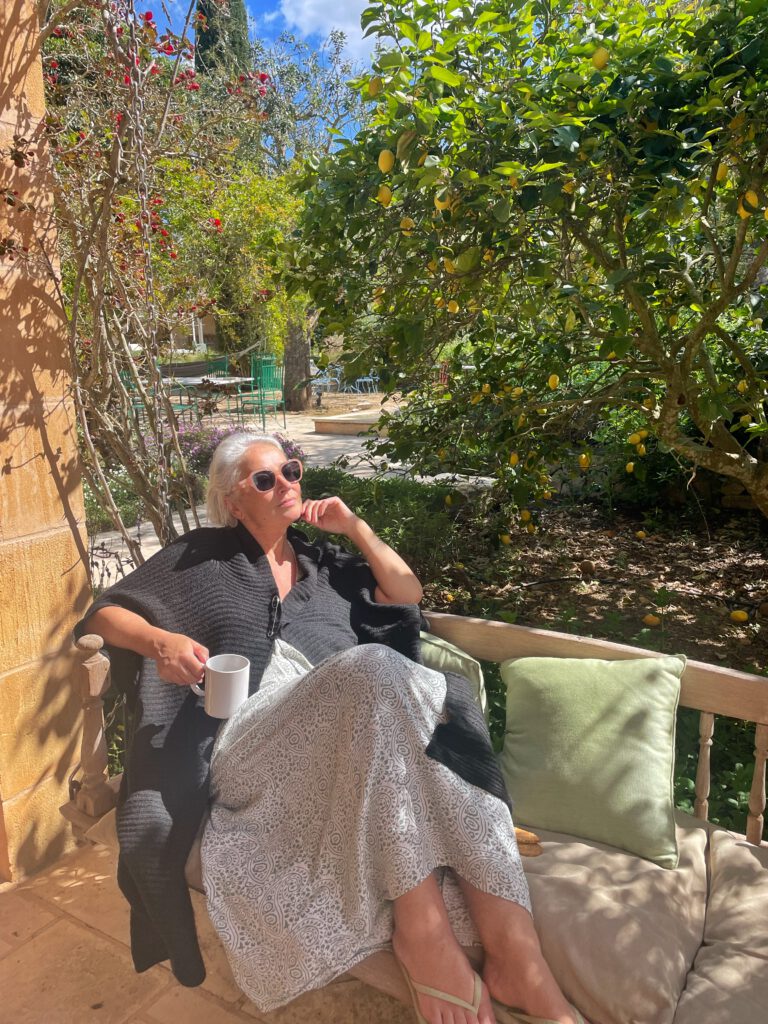 "Overall, I found it to be a very pleasant and nice atmosphere and mood with great group dynamics. The level of difficulty of the exercises was okay. I liked that Ruth took the time to address the individual needs of each participant, such as I…s knee problems . I myself was also restricted with the pain in my lower back. That was also taken into account."

-C.C.
"I thought the two Yin Yoga units were great as a supplement to the more yang related Pilates sessions. The stretching was very good and at the end lying down quietly was good for calming down and reviewing the day. I thought it was good, that Ruth came over with the essential oil and stretched our shoulders slightly. It was very relaxing overall."

-F.C.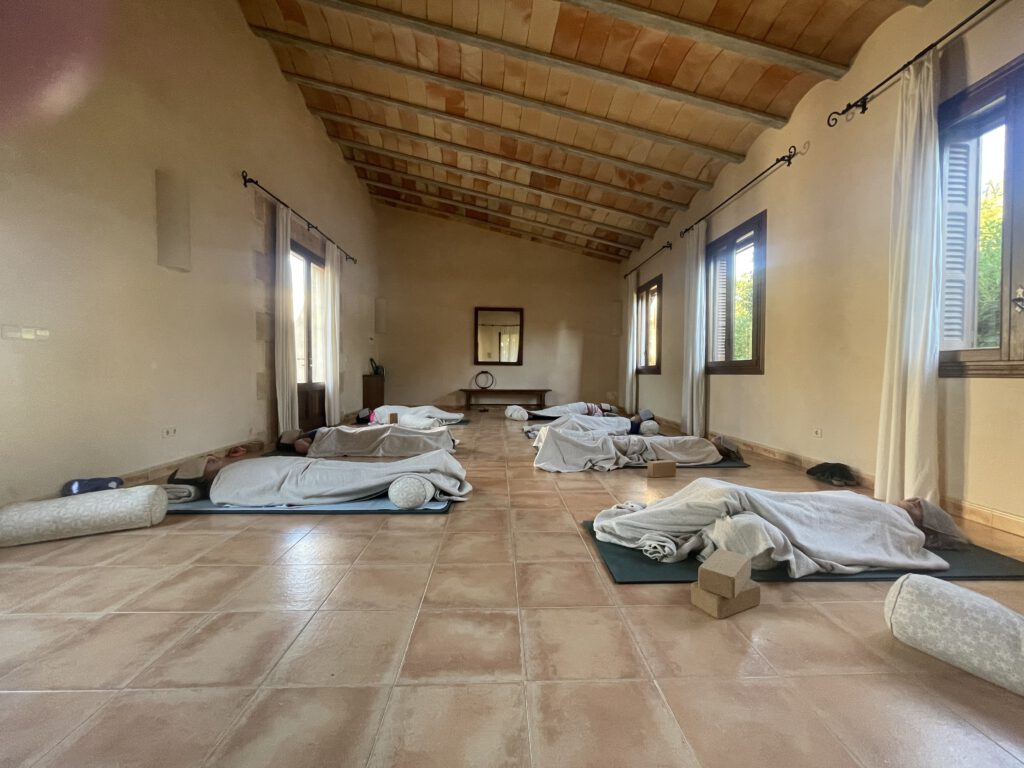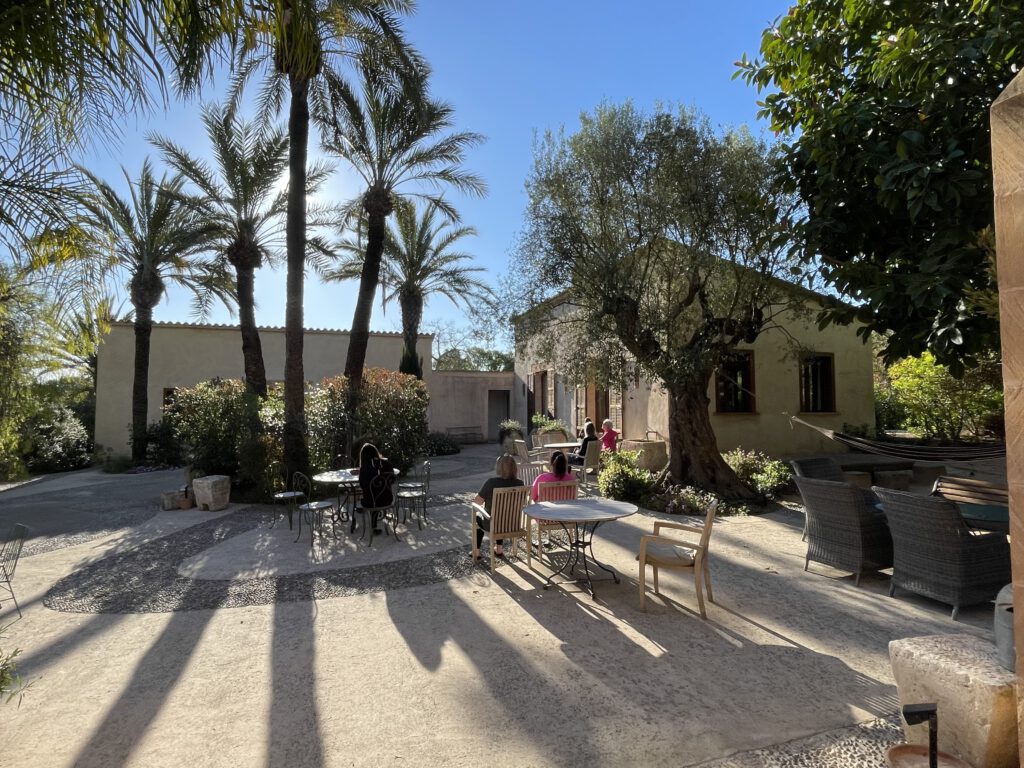 "… as the second sports unit of the day, I prefer something relaxing or something less intensive – the massages were great – it was a very nice, beneficial week"

-F.R.
"I found Finca Sanau really great. The house and the equipment were great, the food and the catering were great, the garden was a dream. I especially liked the hammocks and the terrace. I didn't use the pool because the water was still too cold for me. I also liked the yoga room, especially that there was underfloor heating."

-C.F.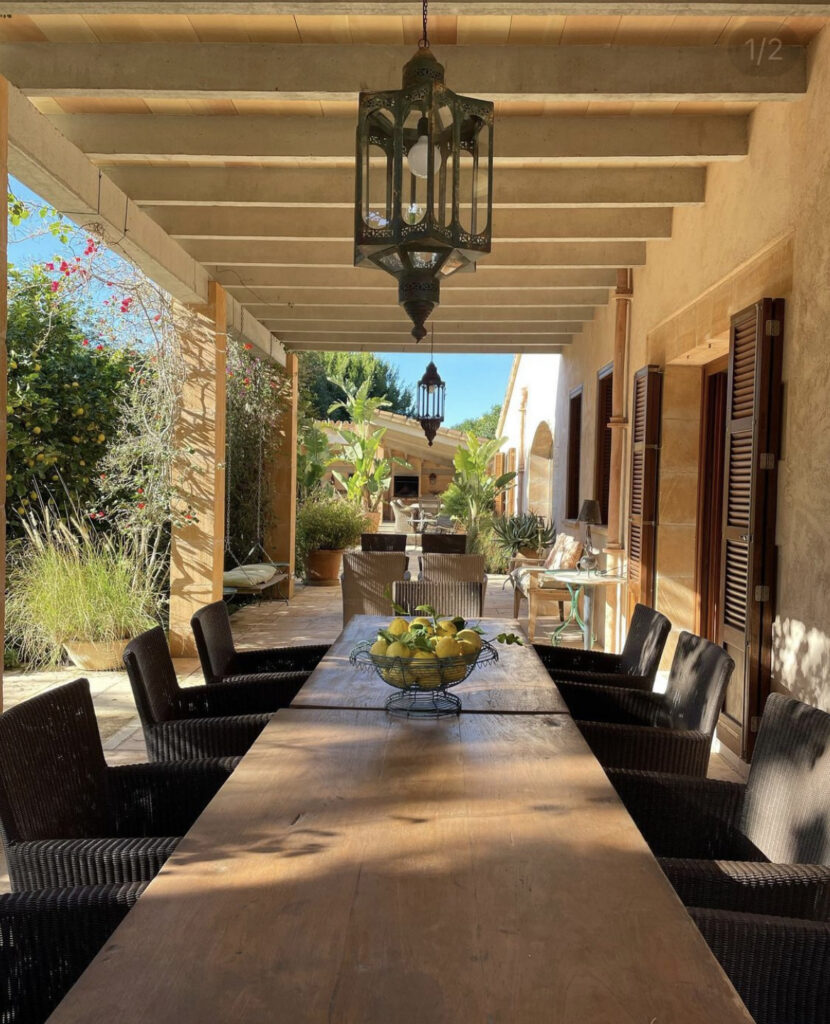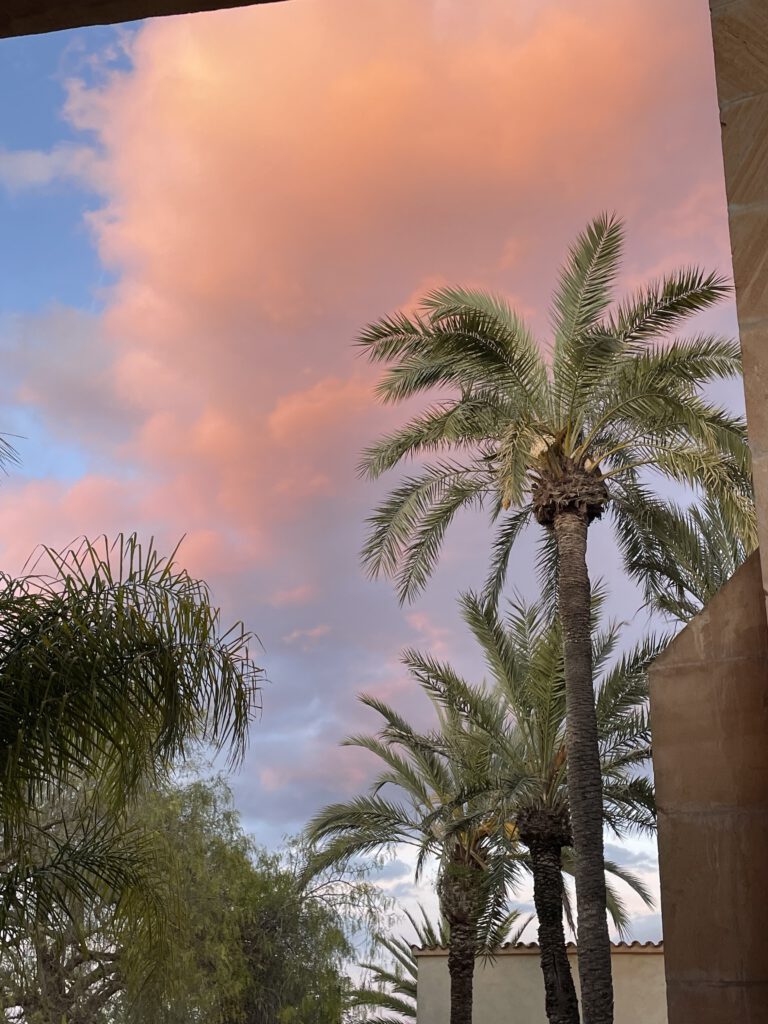 "I really enjoyed it. … The week was simply wonderful and I can already tell you that I will be there again next year. My preferred period would be April again or early to mid-May at the latest."

-C.D.
In April 2024, Joy of Movement is planning another Pilates retreat. To get all information and stay up to date, use the following registration: